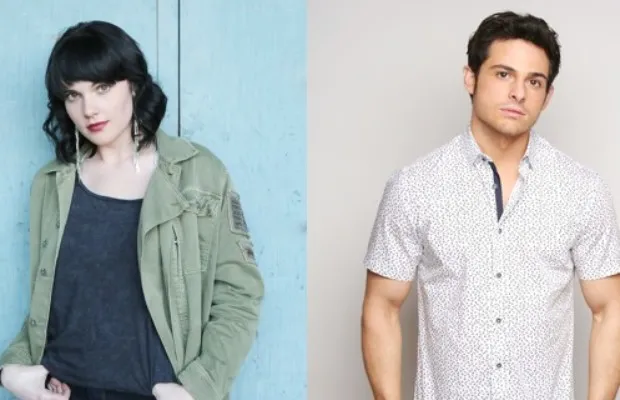 The Young And The Restless (Y&R) has had many sizzling onscreen and offscreen couples over the years and it looks like the show may have produced another real-life twosome.
Social media has been abuzz about Zach Tinker's (ex-Fenmore Baldwin) recent Instagram posts, featuring him and Cait Fairbanks, who plays songstress Tessa Porter.
"Seems about right," Tinker posted, showing a photo of Fairbanks planting a kiss on his cheek. Another photo shows the pair looking cozy as they sit on a couch together – Tinker's arm is around Fairbanks' shoulder and both are beaming.
"Find someone who makes you forget about all your problems, and accepts you for who you are," Tinker wrote. "Trust me."
Fans have been reacting positively to the photos. One fan said: "Enjoy each other's presence whether it be in friendship of dating," and another chimed in with: "You two are too cute."
Tinker joined Y&R in December 2018 and played Fen for a couple of months. His character has been mentioned recently by both his mother Lauren Fenmore and father Michael Baldwin but has remained absent from the soap.
Fairbanks has been on the Y&R since March 2017, and although the internet has at times been ripe with rumors that Tessa was being written off the show, Fairbanks is still a cast member. Tessa has been involved in several important storylines, most recently the Grand Phoenix hotel opening disaster. She's also still romantically involved with Mariah Copeland.
Tinker and Fairbanks haven't officially announced they're a couple yet, but viewers will agree, they sure look good together. And will Fen be returning to Genoa City anytime soon? Keep watching to find out!
Want soap spoilers delivered to your inbox every week? Sign up for Fame10's weekly soap opera spoilers newsletter.
https://www.instagram.com/p/B27nHvNgcBF/
https://www.instagram.com/p/B27qU0PA-Fg/